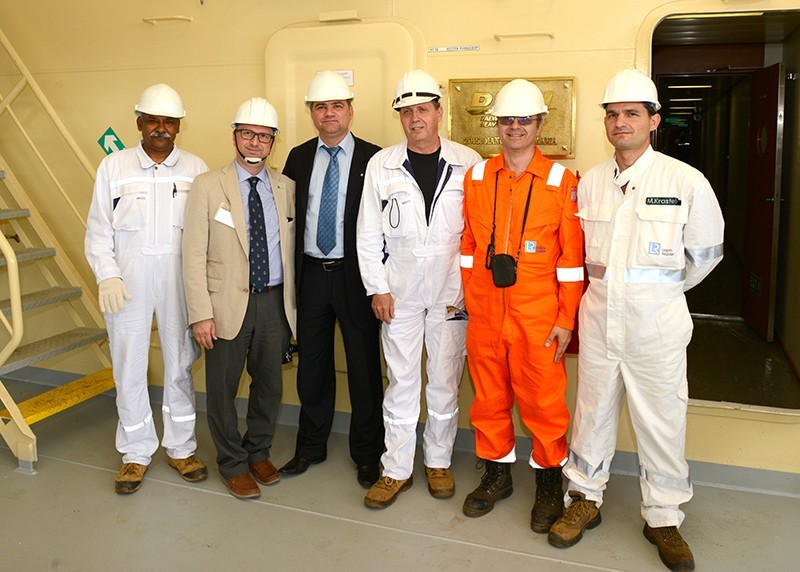 Capital is committed to providing quality, safe and efficient sea transportation, in ac­cordance with national and international laws, rules and regulations and industry standards and with the highest regard for the health and safety of its personnel and the protection of the environment in a highly ethical manner.

In order to comply with the ISM code, the latest ISO standards and industry recommendations, Capital has developed an integrated safety management system founded on risk-based strategies. The system's conformity has been validated by Lloyds and LRQA.
Capital's approach to maritime health, safety, quality, security, environment and energy (HSQEE) issues is proactive. Compliance with existing rules and regulations and other requirements is considered as a minimum.
Capital receives annually Amver Awards from the U.S. Coast Guard for its managed vessels "in recognition of outstanding dedication to the Automated Mutual-assistance Vessel Rescue System in support of world maritime safety". Capital was commended by the US Coast Guard for providing a worldwide safety network to assist search and rescue coordinators in responding to emergencies at sea.
Capital managed vessels get annually enrolled in the QualShip 21 program by the U.S. Coast Guard, meeting the strict eligibility requirements of this program by consistently maintaining an exceptional commitment to quality.
After the successful rescue of 153 persons on September 23, 2021 from a wooden vessel in distress, the Master, Officers and Crew of M/T Aristofanis managed by Capital received commendations by the Republic of the Marshall Islands Maritime Administrator, The Hellenic Coast Guard, as well as a Honorable Mention Award at the Tanker, Shipping and Trade Awards 2021.
The quality of the Capital Ship Management services and its excellent 'HSSE' (health, safety, security and environmental) operating record was highlighted again when Capital received the 'Safety Award' at the annual Lloyd's List Greek Shipping Awards for 2021 both for its successful rescue operation, during which 152 human lives were saved by its managed tanker vessel "Aristofanis", and for its overall commitment to high technical and operational safety standards in relation to its vessels and personnel onboard and onshore. Capital Ship Management, over five years, has rescued more than 500 people displaying overall an excellent security track record while its HSSE protocol is an integral part of its business model.
Capital was the first company worldwide in 2014 to receive independent verification and certification by Lloyds Register of Shipping for its business strategy in accordance with the "IMO Strategic Concept of a Sustainable Shipping Industry". Capital is incorporating key 'imperatives' and 'goals', as defined by IMO in the company's management systems across its operations. Capital has established a task force to implement specific actions, plans, processes, and to develop systems addressing sustainability. Priority has been given to the promotion of a safety culture and environmental stewardship, as well as to the education, training and support of seafarers. Additionally, the strategy encompasses a drive to reduce the energy required to operate and explore and evaluate the potential of alternative marine fuels – particularly LNG.
Capital places the highest priority on the health and well-being of its crew members. Capital Consequently, the company implements best practices for medical support, offering comprehensive 24/7 telemedicine services for both physical and mental health care to its crews, whether onboard or ashore.
Capital crewing offices also utilize the above services in order to check the health of crew members before embarkation and supplement or confirm the accuracy of their health certificates.